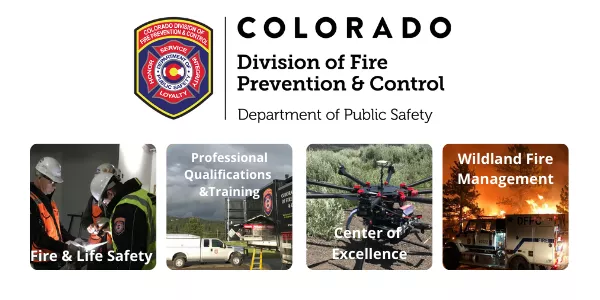 The Colorado Division of Fire Prevention and Control is comprised of four sections each serving Colorados fire community in a different capacity- from training firefighters to technological advancements in public safety, suppressing wildfires to building code enforcement, DFPC is dedicated to serving and safeguarding the people of Colorado while protecting, property, resources, environment and quality of life.
Our Vision
To be the Nation's premier state fire organization by acting with foresight, providing bold leadership, enhancing our partnerships, and exemplifying the highest level of professionalism in fire prevention and protection, while building a safe and supportive work environment for our employees.
Our Values
Honor
We stand for something larger than ourselves and take that privilege to heart. We carry out and live by our values because they are the very foundation of our character.
Integrity
We rigorously uphold the highest ethical caliber, stand by our ideals, and honor commitments at all times.
Service
We are devoted to the safety and well-being of the public and our employees. We commit to go further, endure longer, and look closer to see how we can best assist.
Loyalty
We 'bear true faith and allegiance' to the people of Colorado, our partners, and DFPC. We have a sense of pride, brotherhood, and common commitment shared by the members of DFPC.